lll▷ HOW TO PLAY AT ONLINE CASINOS | Be aware of the rules
How To Guides
HOW TO PLAY AT ONLINE CASINOS

What You Need To Know Before You Play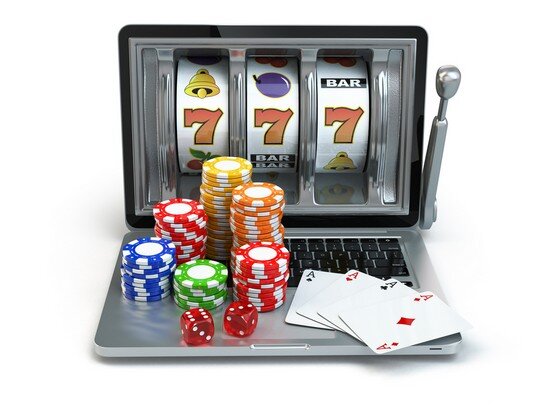 Online Casinos have revolutionized the way that people used to enjoy playing in land-based casinos and they really try their best to create the "real-world" gaming experience on your mobile device, laptop or home pc.
The latest online casino software from companies such as Playtech, Microgaming, NetEnt, Neogames, and many others offer astonishingly realistic graphics that were unthinkable just half decade ago. They offer so much action that even an uninterested person would look at them with interest and surprise if they had the chance to see them in action.
Therefore, everything is fine.
However, for the newbie there are a few things that should be considered before playing in real mode, therefore with real money.

Read the casino rules and their terms & conditions
Find out the wagering (playthrough) requirement for the free bonuses they offer to new players. Basically, if the casino is giving you $100, you'll have to bet that money a number of times before you can actually cash it out. Also, there might be some restrictions on the games you can play using such "free money" bonus. It is most likely that casinos give these types of bonuses for some specific slot machines, or in many cases the bonus can be in the form of "free spins"

Methods they use for deposits and withdrawals and if there are any fees involved for both actions

​

Look for the customer support methods available: Do they offer a toll free or paid for telephone number? Do they offer real time chat mode? Do they only have email support? Better online casinos seem to offer a multitude of all these methods and the best way to be sure that you'll get a good service from them is to contact them with some kind of question so to verify the efficiency of their service and get a better feel for their casino
​Read reviews about them in trustworthy websites such as world-best-online-casinos.com​ and compare the various casinos available whenever possible
Beware though that if you read a bad review from someone who has played at a certain casino, it doesn't necessarily mean that it corresponds to the truth. It can be a nasty competitor of the online casino or just an angry player who has lost. Therefore, the best thing to do is to be smart and try to find out the reality by yourself with some work of diligence
Finally, while it's everyone's dream to hit an unexpected jackpot and change life forever for the better it must be clear that gambling, whether it's online or in Las Vegas, should be considered as a fun way to spend some time – whether you win or you lose – and never make it become an addiction. It's definitely thrilling and exciting to play at online casinos of nowdays but don't expect to pay your bills with that. If you win, that's fine, but if you don't, it should also be accepted without regret. That's the simple truth.